Tile Installation
Installing tile to floors, walls and showers will instantly add pizzazz to any room in your home. Agolli Construction LLC has an extensive portfolio of ceramic, porcelain, and glass tile installations throughout the area. Installing tile flooring not only adds visual appeal and functionality, but it is also surprisingly affordable. Agolli Construction LLC has been in the general contracting business for over 2 years. Call (973) 218-5038 and an esteemed design professional can help you select a distinctive tile pattern to fit your home's style.
Installing Decorative Tiles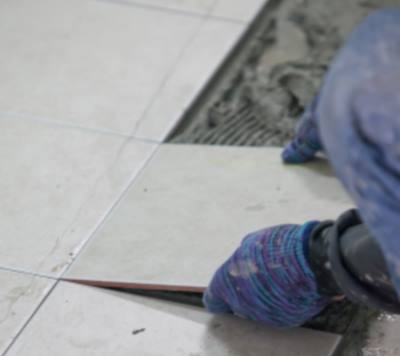 Think of your kitchen back splash area or bathroom wall as an artist's canvass. The design possibilities, color choices and patterns are endless. Call Agolli Construction LLC and view our extensive gallery of tile designs, patterns, and shapes that can be installed, or show us your vision for your tile installation. You can have a unique creation that will make a bold statement in your home.
Commonly installed tile choices by Agolli Construction LLC include:
Ceramic tiles are made from clay then baked in a kiln at high temperatures. They can be glazed or unglazed.
Porcelain tiles are baked at even higher temperatures, which creates extremely hard and moisture-proof surfaces.
Glass tile offer vibrant colors and and varying levels of opacity
Agolli Construction LLC has been in the tile contracting business for 2 years. We specialize in unique tile design and tile floor installation. Simply call (973) 218-5038 for a free, no obligation consultation.
Low Maintenance Beauty
Choosing to install tile flooring or tile on bathroom walls is a smart choice in many ways. Tile is very easy to clean, especially depending on your choice of materials. For bathroom and kitchen walls, porcelain tiles are non-porous and easy to wipe clean. They are resist moisture and staining. Make sure you invest in sealing your grout, and you'll have beautiful, new looking tile and grout for years to come..
Benefits of installing tile include:
Tile is naturally antibacterial, so it's a good choice for bathrooms, laundry rooms, and kitchens.
It's also a good choice if anyone in your household suffers from allergies.
However, it is also a great flooring option for entryways or foyers and anywhere in your home.
Tile floors are durable and look new for years.
Clean up is easier in areas that get dirty quickly and easily.
---
Call for Fast FREE Quote
---