Cement and Concrete in North Bergen, New Jersey
Want to get concrete poured in North Bergen? Cement masons at Agolli Construction LLC have the know how to complete a multitude of concrete and cement jobs. From pouring concrete for a new walk way to erecting a cement wall, our versatile crew of North Bergen masons can get it done. Some of the concrete projects we have installed since 2018 include building curbs, pouring sidewalks, and fixing foundation slabs. Call (973) 218-5038 for a free estimate.
Quality North Bergen Cement Masonry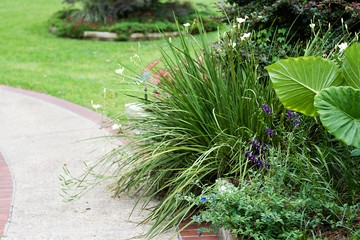 Agolli Construction LLC has built hundreds of cement structures since 2018. Agolli Construction LLC's cement finishers in North Bergen begin their craft once the concrete is poured and dried. They use the finished cement forms to create a multitude of outdoor structures such as walls and borders. Want to find an inexpensive way to install a walkway or path in front of your home? Cement is an economical material, and Agolli Construction LLC is your economical cement contractor in North Bergen New Jersey! Call (973) 218-5038 for more information or a free quote.
Efficient North Bergen Concrete Finishing Contractors
Using cement to build structures requires both science and a bit of an artistic touch. Concrete must be mixed to the perfect consistency to pour into a form and set properly. The concrete finishers at Agolli Construction LLC reliably pour optimally mixed concrete to build North Bergen sidewalks, walking paths, foundation slabs and more. At Agolli Construction LLC we can proudly say that our North Bergen concrete masons are well versed in the properties of cement and how changes in weather, especially humidity and temperature, can affect the mixing, pouring and setting processes. Most of the concrete projects we complete in North Bergen can be completed in just a few days. Call (973) 218-5038 for more information.
North Bergen Concrete Done Right
People who work in the masonry industry in the area will tell you working with concrete is tricky business. You get just one chance to get it right. Once the concrete dries, there is no going back. If not correct, the materials must be discarded, and the process must be repeated. The masons at Agolli Construction LLC are some of North Bergen's concrete experts and leaders in the local market. When you call (973) 218-5038 for concrete work in North Bergen, you'll be working with who does the job right the first time, saving you time and money.
---
Call for FREE Cement and Concrete Quote
---